Bio
Stacey McMullen is a genre fusing folk artist who uniquely combines multiple world styles of music, moving between Celtic folk, Samba, Flamenco, Blues and much more. Combined with original and provocative song writing, touching on subjects ranging anywhere from love, philosophy and politics, Stacey has started to gather attention both locally and nationally.
Musically Stacey avoids the overused sound of many singer-songwriters, utilising classical finger style guitar and flamenco techniques. Vocally, Stacey takes on multiple personas with different vocal ranges depending on the song, each giving a unique character and mood depending on the story being told.
In 2018 Stacey completed his first extensive European and UK Festival Tour. Also in this year Stacey has supported well know acts such as Jools Holland guest Scot Matthews as well as two different BBC folk award winners (Bob Fox and Lankum). He has also featured on BBC radio and has also gained notoriety in his home region of the East Midlands. Given this success Stacey was approached by Russ Clark (Bass) and Richard Grindon (Drums) who have added depth and dynamics to already accomplished songs, adding a whole new layer of sound and drive. This makes for a full bodied and engaging performance which is further complimented by Stacey's ability to talk and build rapport with his audience through humour and storytelling, something which juxtaposes the emotive and moving character of his music. One for intimate and festival settings alike Stacey has a diverse repertoire and energy which can impress any crowd.
---
Reviews
'Beguiling to watch, really really mesmerising ' - BBC Introducing
'Not only could you not take your ears away from his music, but you couldn't take your eyes off of him' - LeftLion Magazine
'Very versatile singer songwriter and genre hopper with a great texture and tone who reduced the room to a reverent silence with his fragile emotive voice' - BBC Radio Nottingham
'McMullen took us on a musical adventure with some brilliant original songs' - Nottingham Post
'Stacey is not only an accomplished and amazing guitarist with charismatic yet relaxed delivery, but an all-round diamond geezer, at home with a mix of styles and influences, he never fails to impress' - The Maze
'His music ranges from Blues to Rap, Metal to Flamenco and just about everything in between. Expect heartfelt political, romantic, and very real songs' - NUSIC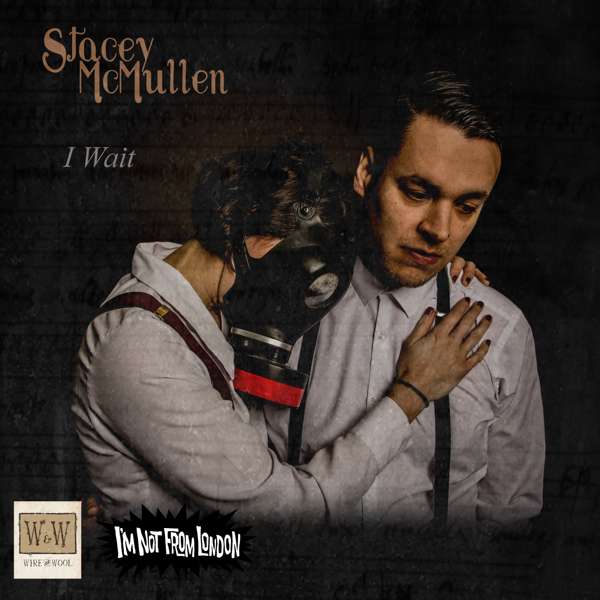 'I Wait' EP - The Debut EP by Stacey McMullen.
$7.14
Stacey McMullen on Spotify